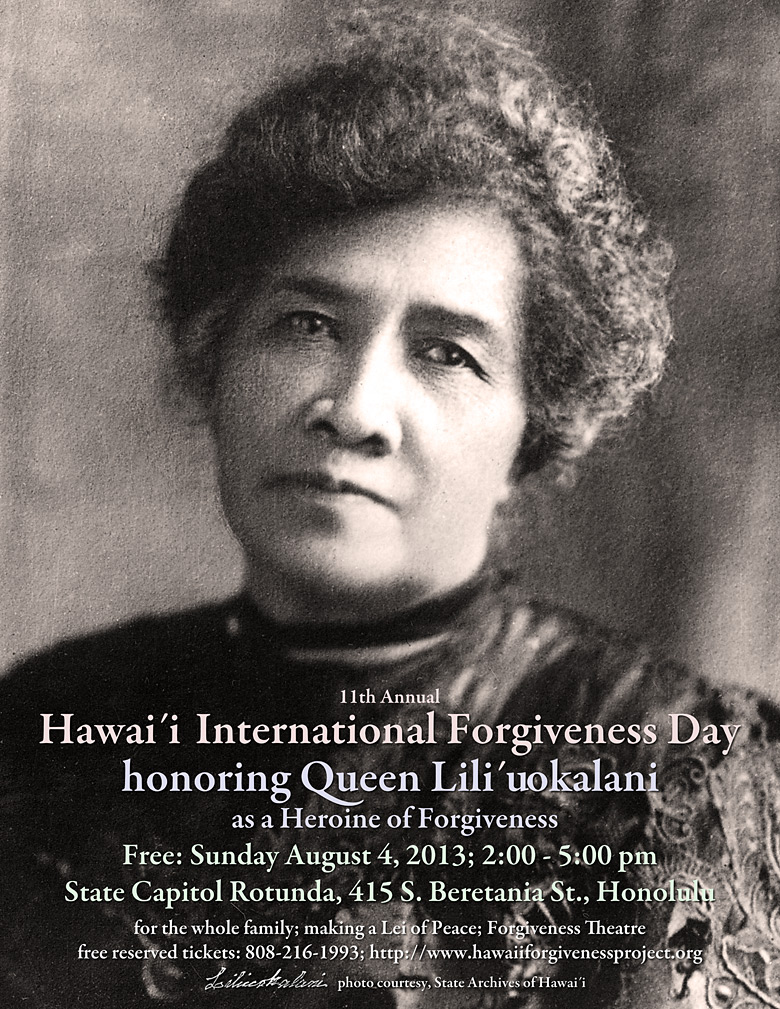 Introduction to the Program
for the 11th Annual
Hawai'i International Forgiveness Day
---
New!
The complete video record
of Hawai'i International Forgiveness Day 2013
All the events, performances and ideas
at the State Capitol Rotunda, Honolulu
Mahalo to all who made it possible...
---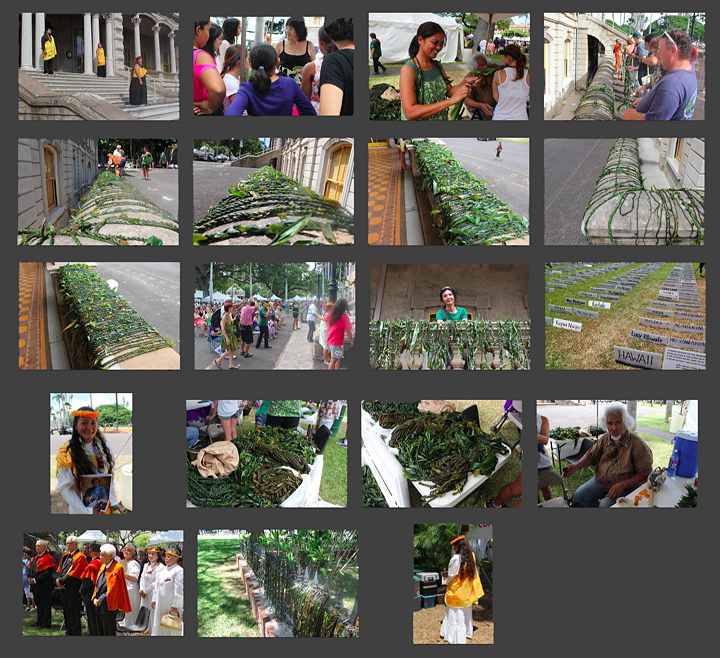 Photo Gallery:
September 1, 2013
The 175th Birthday of Queen Lili'uokalani
111 photos of a special day at 'Iolani Palace
---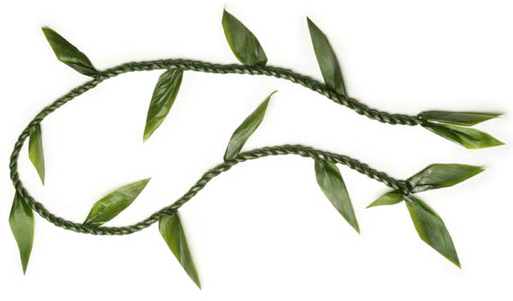 The Making of Ti-Leaf Lei
In honor of the Queen, people at Forgiveness Day made scores of
traditional ti-leaf lei, a mark of respect. Expert kupuna were there to teach...
and the lei-making continues:
• in honor of the 175th Birthday of the Queen on September 1...
• as part of United Nations Peace Day on Sept.21...
• included in the celebration of the Five Principles of Peace in Beijing...
You can participate today!