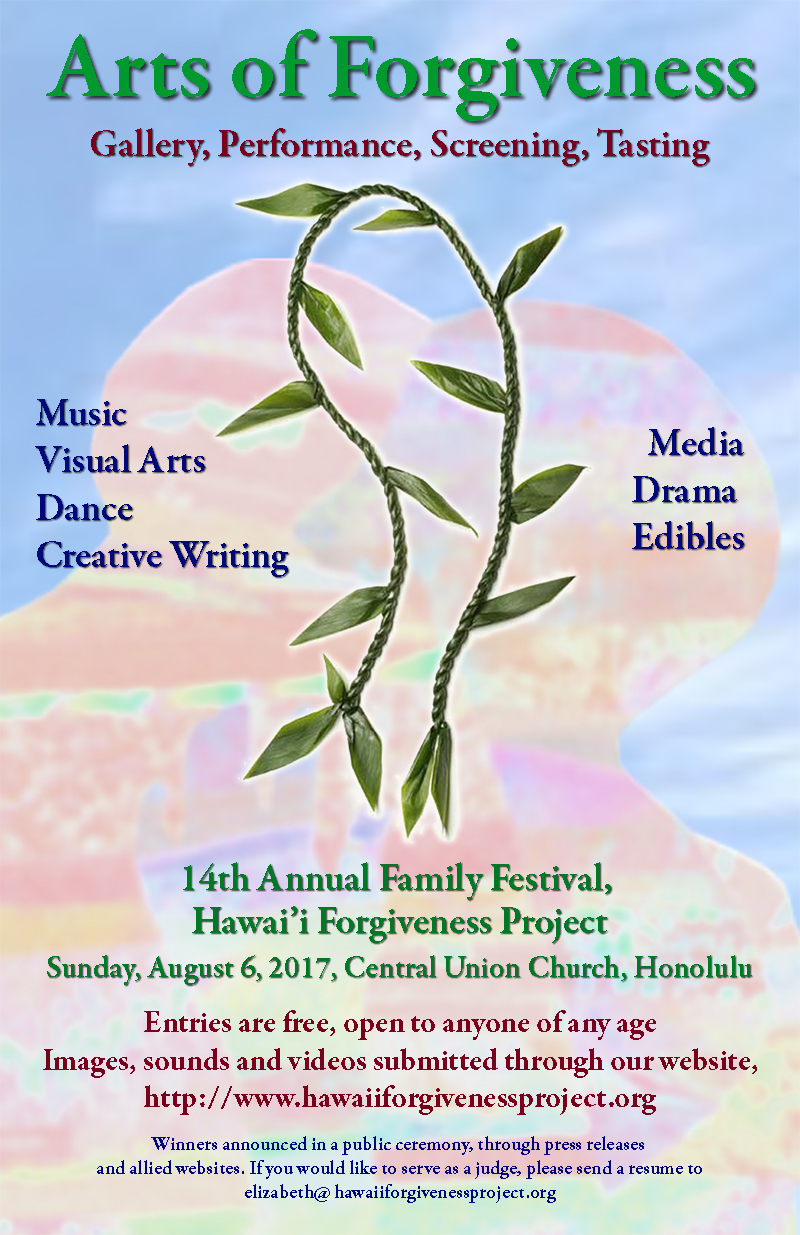 Click to Begin!
Arts of Forgiveness
Entries Now Open


---

Photo Gallery 2016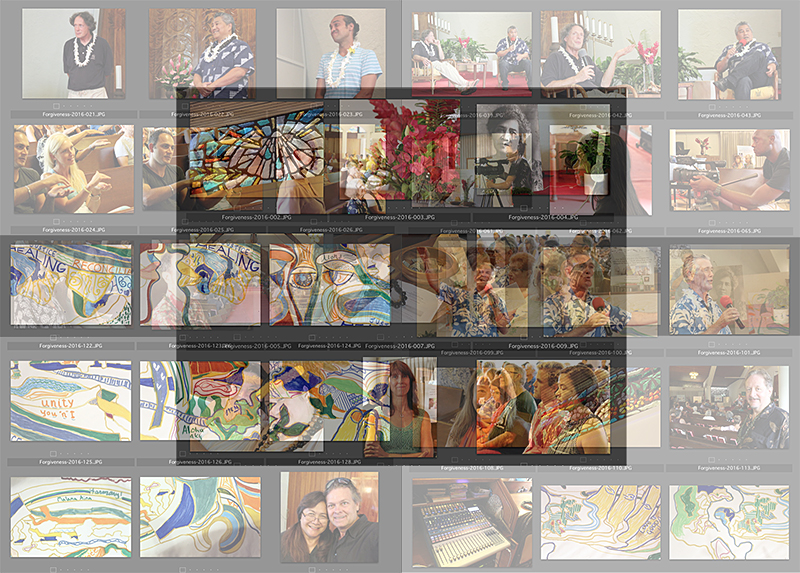 please click
to view the gallery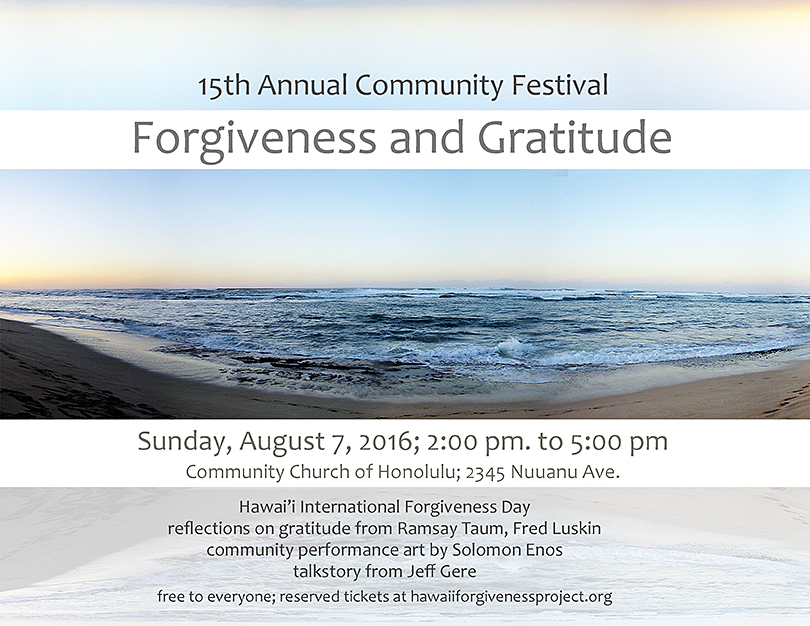 August 7, 2016
Community Church of Honolulu
2345 Nuuanu Ave., Honolulu Hawai'i
2:00 - 6:00 pm
free festival, open to all
---
Hawai'i International Forgiveness Day
2015
---
held at historic Kawaiaha'o Church, Honolulu
957 Punchbowl Street, near 'Iolani Palace

marking the 70th anniversary of Hiroshima and Nagasaki

---

Subscribe
to the Forgiveness Project newsletter;
(meet wonderful people at free meetings
on the second Friday of every month in Honolulu)
---
Silence and Forgiveness
2014 Program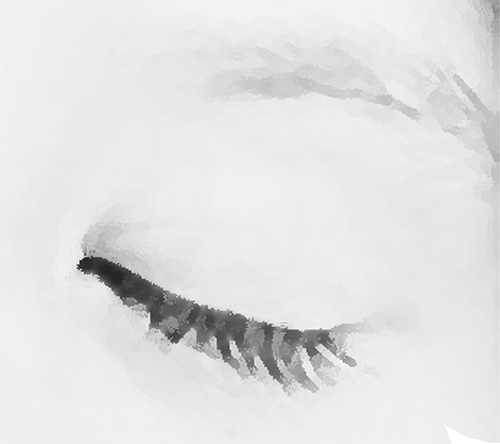 Detailed Information
about Forgiveness Day 2014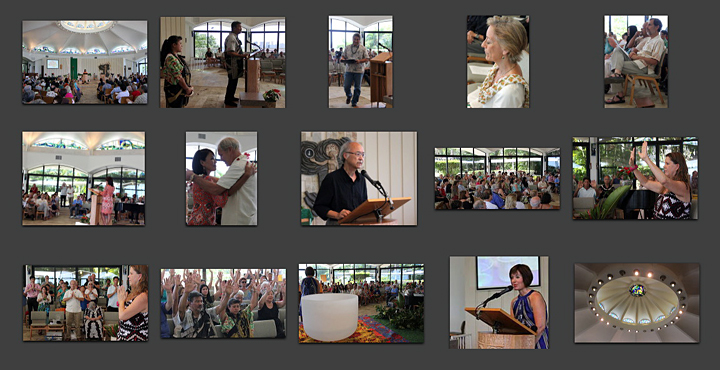 Photo Gallery: Silence and Forgiveness
The Rose Oratory, Chaminade University

---
The complete video record
of Hawai'i International Forgiveness Day 2013
All the events, performances and ideas
at the State Capitol Rotunda, Honolulu
Mahalo to all who made it possible...
---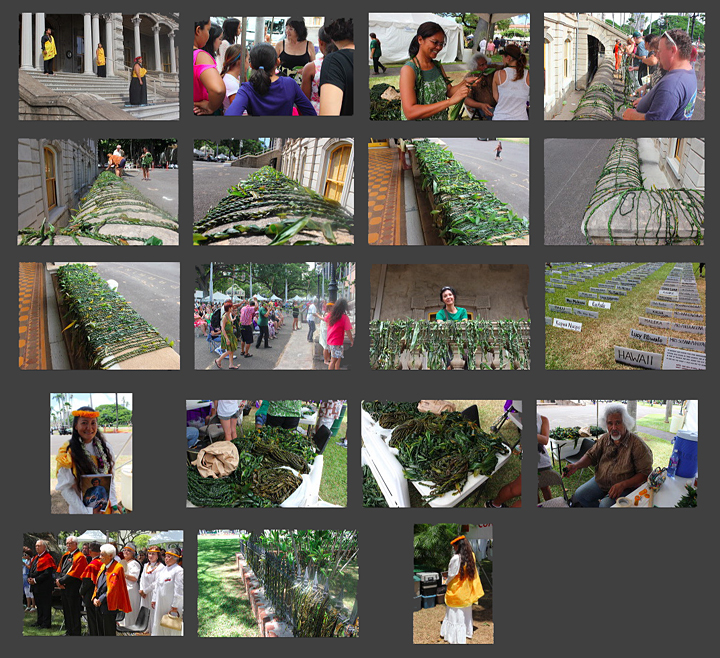 Photo Gallery:
September 1, 2013
The 175th Birthday of Queen Lili'uokalani
111 photos of a special day at 'Iolani Palace
Introduction to the Program
for the 11th Annual
Hawai'i International Forgiveness Day
---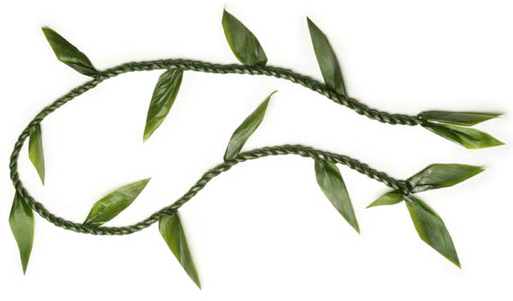 The Making of Ti-Leaf Lei
In honor of the Queen, people at Forgiveness Day made scores of
traditional ti-leaf lei, a mark of respect. Expert kupuna were there to teach...
and the lei-making continues:
• in honor of the 175th Birthday of the Queen on September 1...
• as part of United Nations Peace Day on Sept.21...
• included in the celebration of the Five Principles of Peace in Beijing...
You can participate today!