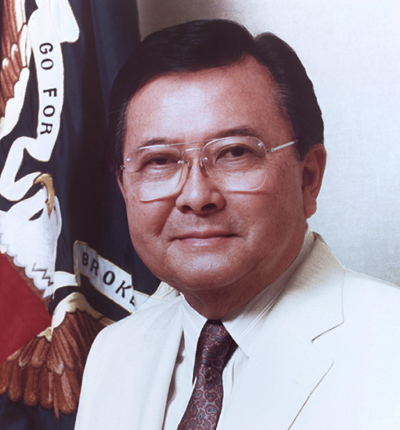 Senator Daniel Inouye

Everyone is familiar with Daniel Inouye's career as a United States Senator, and what he has done in Washington DC for Hawaii since statehood.
But Senator Inouye's heroic expression of forgiveness may be less-known to people here in Hawaii, and nationwide -- it is that quality, that personal history, that I seek to honor and highlight, not his political career.
As a member of the 442nd Regimental Combat Team during World War II, a group previously honored as Heroes of Forgiveness in 2005, Captain Inouye fearlessly confronted not only German guns, but American prejudice. During this period, the young Inouye volunteered for the most difficult military assignments, some of them virtual suicide missions in Italy, to rescue others -- and many young Japanese volunteers did not return.
This team of courageous World War II volunteers was at first dishonored and regarded with suspicion because they were Japanese Americans. But they transcended this racism, proved their loyalty, excelled in combat, and became the most-decorated unit in U.S. military history. Most of all, they forgave those who treated them unfairly, and served their country, then and now.
He stood tall against the strong anti-Japanese racism of the day, actively forgave people for their ignorance -- then fought to save them from the enemy on the battlefield, literally giving his right arm for his country.
After the war, Daniel Inouye's struggle became a different one -- in some ways more intense and prolonged. Postwar Hawaii was still plagued by resentment of the Japanese, and the most visible were young entrepreneurs, businessmen and political leaders like Daniel Inouye. His courage under this new kind of fire was also exemplary, despite the welcome-home signs saying "No Japs Allowed."
These young men, toughened by war and fierce in their patriotism, helped build postwar Hawaii into a powerhouse of development -- tourism, agriculture, military, academia -- and an exemplar to the rest of the country in social and environmental policy. Through their dignity and strong ambition, they helped persuade the country to free the interned Japanese around the country, and convinced Congress to approve statehood. As a group, they formed the backbone of the ambitious young Hawaii of the 50's and 60's, capably led by their most visible and successful member -- Senator Daniel K. Inouye.
"Senator Inouye is nearing the end of a proud career, and it is appropriate that all people of Hawaii honor him for his personal courage, and his life of forgiveness. Without forgiveness, he would not have been able to achieve, to lead, to overcome. He makes us proud of our past, and hopeful for our future."

---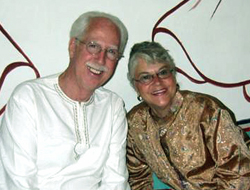 Gene and Jan Jones

Gene Jones was once a software development manager for IBM's AS/400 mid-range computers; a $20 billion a year business. Working out of Minneapolis, he was hitched to a star for advancement. His wife Jan was one of the top Physical Therapists in the country.
But in 1996 they tossed it all aside and went to Rwanda with an international aid group, just in time to witness the horrific genocide there.
Why? We can ask them – that's why they're here today.
They needed more challenges, so next they went to Haiti, where the worst AIDS problem in the world combines with extreme poverty in the mountainous jungles.
Then – are you seeing a pattern here? -- they headed for Afghanistan, not far behind American soldiers, to help women, children, and whole villages overcome the ravages of war and terrorism.
Gene is a geek among international aid workers. He gets satellite equipment flown out to remote hillsides, gets it running so people have phone, radio, and Internet connections. Disaster relief, medical emergencies, special operations, food, rescue.
Gene and Jan Jones help to run a small fleet of aircraft that fly all around Afghanistan and Pakistan.

Part of their work is helping Afghan women to adapt to a new world of freedom, outside the iron control of the Taliban. They help kids to find literacy, and a perspective on the world that's different from the radical schools. They are on the front lines of emergencies like the Pakistan earthquakes, that left tens of thousands dead, and a million people isolated in remote mountain valleys.
Gene and Jan left Afghanistan a few weeks ago because of danger and budget cuts, and guess what? On arriving home to the safety of Minnesota they were sad – they want to go back, because they love the country and its people.
Today they share some stories and images from these years, and help us to understand the heart of forgiveness.
---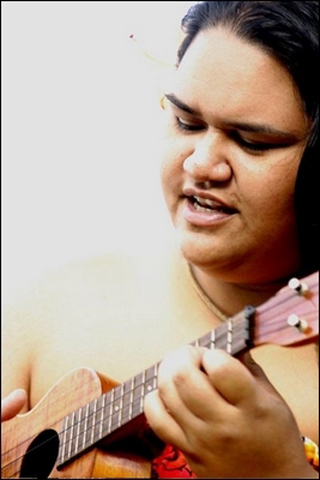 Paula Fuga

Paula Fuga is one of Hawaii's most amazing young singer-songwriters. In a land that's loaded with talent, Paula Fuga stands out – and the judges of American Idol agreed last year, when she went pretty far.
But American Idol wasn't big enough for Paula – since then she recorded her first major album, and it's a hit. A few weeks ago, she won the biggest award in Hawaiian music – Best New Artist at the Na Hoku Hanohano Awards.
Recently she was the focus of a radio feature by the BBC – and millions of people around the world, in 120 countries, suddenly heard Paula Fuga.
Paula went through a lot to get to the edge of global stardom. Her path led through a difficult youth, with many challenges as a lonely child in the State's foster child system. To become the confident, talented beautiful young woman you see here, she had to find forgiveness in the darkest places.

---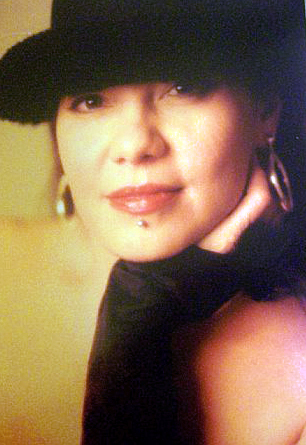 Andrea Przbylinski
Andrea Przbylinski was born in Hawaii; she has lived all over the world.

About a year ago, her daughter was murdered on the mainland, and she rushed out to help settle matters for the family. She brought her daughter's young children to Hawaii, where they are now living and going to school. Through much inner work, she has realized that despite the tragedy, there was no room for hatred.

Andrea says that if she dropped into the typical pattern of seeking vengeance for her daughter's murder, it would negatively influence her grandchildren and prevent her daughter's spirit from freely transitioning to future levels.
The pain is still fresh, but Andrea has agreed to be here today -- since by doing so, she might positively influence others in the community and insure that her daughter's tragedy will become a blessing for all.