•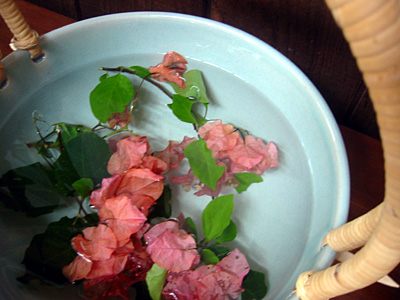 ---

Hawai'i Forgiveness Heroes
The following individuals were honored as Heroes of Forgiveness at the events in Honolulu, August 7, 2010.
---
Ha'aheo Guanson
and
Kaleo Patterson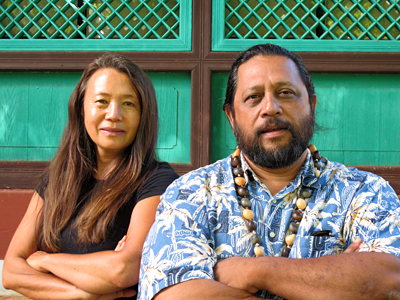 The Hawaii Forgiveness Hero Award is presented to Ha'aheo Guanson and Kaleo Patterson, both for what they have done -- and what they have not done.
They founded the Pacific Justice and Reconciliation Center here in Honolulu, which stands for creating a culture of peace and nonviolence for the children of the world.
They worked with our most respected Hawaiian leaders to educate, persuade and sometimes to gently confront the powers that govern our state, to give the original people of this land respect, justice, economic development and the rights they are due.
They started a United Nations international movement to promote a decade of nonviolence and peace, worldwide.
They worked with all the leading the churches of Hawaii to create awareness of past injustice and a clear apology for past actions that have injured the Hawaiian soul.
They reach out in prisons, schools, the legislature, and universities, including the University of Hawaii, and champion non-violent direct action on important issues of the day.
They do all this year after year -- tirelessly, for little pay, with small public acclaim and encouragement, selflessly and passionately.
All this they have done.
What they have not done is agitate, insult, divide, oversimplify, shout or victimize. They stand for all these causes with a firm, quiet dignity that is worthy of their people, their ancestry. The kind of direct action that gets things done -- that all of us, in our personal, community and political lives, would do well to emulate.
For all these reasons, and out of an abundance of pride and aloha, we present to you our friends-- Ha'aheo Guanson and Kaleo Patterson.



Roy Sakuma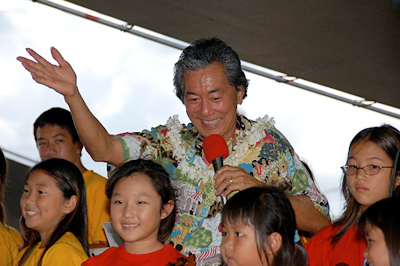 Roy Sakuma is a man of joy, life, wonder and music. He shares his skills as a master player of ukulele with kids in our community, runs a school that is packed with eager young students, and has been honored by the Governor for his contribution to community life.
All this makes Roy Sakuma a pillar of our community, a light to all he meets. You will lean forward in your seats when you feel the power of his smile.
But all this does not make him a hero of forgiveness.
For behind his power and accomplishment lies a dark story. Roy Sakuma does not come to this stage on a path strewn with roses. His path was blocked by thorns so black and powerful that he was tossed out of Roosevelt High School, put on probation, withdrawing in his youth from the world in pain and silence.
His mother and brother were afflicted by mental illness; he suffered from her anger, and he was attacked and almost killed by his brother. This kind of rejection kills the soul of many young people -- they do not feel worthy of living. But not Roy Sakuma.
He lifted himself up through music, and publicly forgives his mother, because he understands that she did not choose her illness. His brother committed suicide, and Roy went to his grave and forgave him, too.
He says, "When you let go of the hurt, the hurt can no longer control you."
We thank Roy Sakuma for being the only person who could be Roy Sakuma. For being true to his true self, and for being here with us today.

Joseph Nuuanu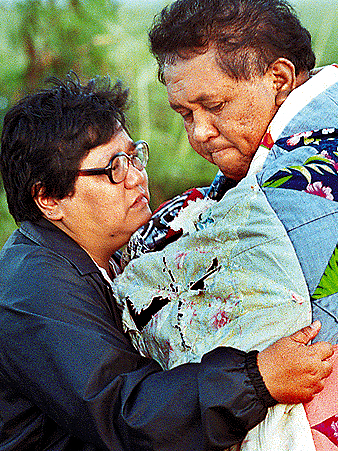 (from the dedication ceremony)
I'm going to tell you something you don't want to hear. Something so painful, the air will burn with my words. But we promise, deep healing will follow.
Joseph Nuuanu watched as his two daughters and his grandchild were killed in front of his eyes.
It happened while he was following Carina and Nicole, in the beauty and power of their young lives at age 24 and 22. They were driving in a convertible in front of him. In the car was his great pride, his one-year old grandson Laakea.
In a second, it happened. Joe can still see it clearly -- a drunk driver crashing over the median and smashing through his daughters' convertible, tearing the top off.
In a thundering flash, they were all gone.
In his sorrow, Joseph Nuuanu reacted at first with anger and hate. The driver had taken so much life away, thoughtlessly, needlessly. But then, moments later, a miracle.
"I could hear my daughters telling me it's OK. Then I could forgive."
Years later now, the family has begun to heal, with five new grandsons and a granddaughter. "I've been blessed," he says. "My faith kept me together."
He put some crosses up on the road, and they stayed there for a long time. One day he took them down, but some bikers came by and asked him to put them back. "Your daughters protect us," the bikers said.
This is the healing we promised.
Joseph Nuuanu is today a source of power and wisdom for many in the community, who look to him for strength because they know he has so much. He volunteers with Mothers Against Drunk Driving, and talks to schoolkids about taking care of life. He shares that painful time without fear.
Friends, let us welcome to this place, the essence of Carine and Nicole, and young Laakea. They are here, with Joseph Nuuanu, to show us that death is not the end. That spirit lives.

---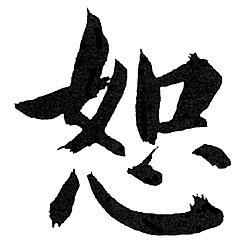 Hawaii Forgiveness Project
http://www.hawaiiforgivenessproject.org